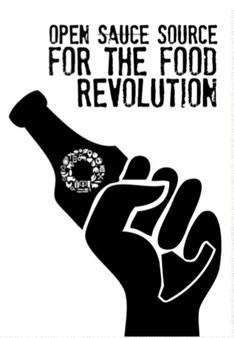 "He who receives ideas from me, receives instruction himself without lessening mine; as he who lights his taper at mine receives light without darkening me." – Thomas Jefferson
We can't get around it, so we'll say it upfront. Food is essential to life. What's more, ensuring open access to the resources, knowledge, and land we need to feed ourselves is political. In opposition to corporate control and intellectual property, we need systems and processes which emphasize sharing and collaboration for food systems work.
A movement of practitioners is emerging who are applying Open Source philosophy to food systems work. Our goal in this article is to recognize the power of this fledgling movement and to highlight some of the people and organizations who are using Open Source for food.
For food systems work, Open Source means open ideas, knowledge, plans, documents, tools, code, data, and so on, all open for use and improvement by others. Instead of privatizing and patenting intellectual property, we're sharing designs and building off each other's innovations. Read more at Shareable.net…